Vietcong is a first-person shooter video game
The game was developed by Pterodon and Illusion Softworks and published in 2003 by Gathering of Developers
Singleplayer and multiplayer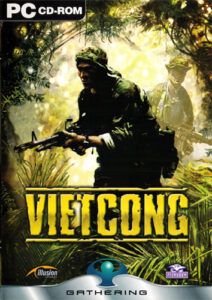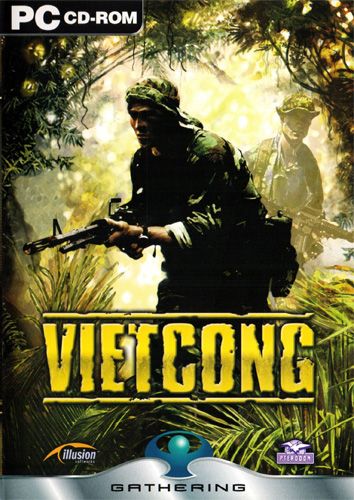 Vietcong and Vietcong: Fist Alpha are set during the Vietnam War and allow players to take on the role of a US soldier or a member of the Vietcong guerrilla
Story of the game
In Vietcong 1, you assume the role of Steve R. Hawkins, a newly arrived US soldier who is part of a squad in the elite unit of the US Special Forces The game offers a campaign with a total of 20 missions that take place in various regions of Vietnam. From dense jungles to rice fields and abandoned temples, the game offers a variety of settings that authentically portray the war in Vietnam.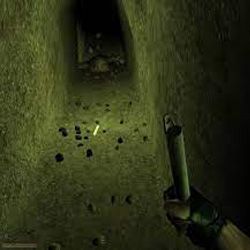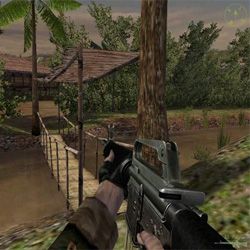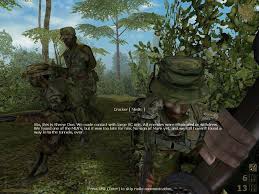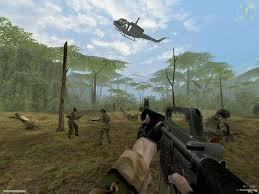 The AI (Artificial Intelligence) of the enemies
Vietcong 1 is known for its intensity and tactics. The Vietcong fighters are skilled guerrilla warriors and use the jungle to their advantage. They can launch ambushes, set traps, and try to lure you into tactically unfavorable situations. This creates an exciting and challenging gaming experience.
The gameplay of Vietcong 1 is heavily focused on realism. You will be able to use a variety of weapons and equipment that were used during the Vietnam War, such as the M16 rifle, the M60 machine gun, and grenade launchers. In addition, you can make various tactical decisions, such as using stealth paths to avoid enemy patrols or coordinating with your team members to launch attacks on enemy positions.
The graphics of the game were impressive for the time and offered detailed environments and character models. The sound effects and musical score contributed to the atmosphere of the game, while the voice acting allowed players to immerse themselves intensively in the Vietnam War scenario.
FEATURES:
– Engage in over 20 thrilling missions for freedom.
– Utilize over 20 different realistic weapons to defend yourself successfully.
– Conquer your fear in an environment full of adversity and deadly traps.
– Fight in a squad of up to six men and utilize the skills of your comrades
– Infiltrate vast tunnel systems and strike the enemy at its core.
– Save your skin through requested airstrikes, evacuations, or precise intelligence on the enemy.
Utilize Jeeps, trucks, and patrol boats in this rugged land
Choose between the Vietcong or the US Marines to excel in intense multiplayer games
Vietnam 1967. The war is escalating. North Vietnamese troops are gaining ground and preparing their largest offensive against the Americans. In the hostile jungle, you fight as the leader of an elite US Army squad against an opponent who is willing to do anything. "Lead a team of up to six specialists through 20 gripping missions that let you experience the danger and intensity of this jungle warfare with unprecedented authenticity. You can even call in air strikes during the gameplay. Carefully consider each of your actions: Your commands determine life and death.
Conclusion – Summary of the game
Overall, the game was a popular title praised for its realism, gripping single-player campaign, and challenging multiplayer mode. It has contributed to reviving the Vietnam War in the gaming world, offering players the opportunity to immerse themselves in the events of this historic conflict.